Learn Chinese instrument, with unlimited access!
Learn to play Chinese instruments at your own pace with the best artists and teachers! Our lessons are especially designed for all levels of musicians. From beginner to advanced lessons, you'll find lessons that suit your needs!
The guzheng is a plucked string traditional Chinese instrument. The actual instrument has 21 strings which are played with a plectrum enabling to pluck strings. The guzheng is a very ancient instrument which dates back to 2500 years.
The yangqin is a hammered dulcimer who has Middle-East and Persian roots: it was actually inspired by the Persian santur instrument. The yangqin arrived in China during the 17th century, but the mystery remains about its introduction into the country. Some think it would have arrived by sea, others by land, or invented by the Chinese themselves. Given its late apparition, it is considered as a relatively young instrument among the other traditional Chinese instruments.
The pipa is a piriform lute with four strings. Native of India or Central Asia, it was introduced in China during the Han Dynasty, evolved and took its particular form during the Jin dynasty (5th century). It was a very popular instrument in the Tang era, with four frets and four silk strings played with a plectrum. It has since evolved and now features thirty frets and four metal strings pinched with artificial tabs. Beside its popularity, the pipa is probably the most difficult Chinese instrument to play.
The erhu has appeared in China during the Tang Dynasty (7th century) but was invented about 2000 years ago in Central Asia. This instrument has two strings and is played with a bow. At the bottom of the instrument, a little wooden sounding box usually covered with snake skin, allows to amplify the sound played. The erhu is present throughout Asia in different shapes and features.
The Hulusi is a 2000-year-old Chinese instrument meaning "living fossil". It is also called curcubit flute and is made of a gourd and of three bamboo pipes. Its sound is close to the one of the clarinet or its Chinese cousins the bawu and is pretty easy to learn. The Hulusi was originally invented by the Dai minority living in the Yunnan province, located in the South of China. These last years the notoriety of hulusi has expanded internationally.
The transverse Chinese Bamboo Flute – also named Dizi – is a traditional Chinese instrument made of bamboo. The dizi is a very popular instrument widely played in folk music, operas and orchestras. Recent researches have shown that the dizi is present in China since more than nine millennia! Today, the way of playing the Dizi, and its techniques vary whether you are in the North or South of the country. By the way, depending on where you are in China, different types of bamboo are used to make the instrument: purple in the North, white in the South. 
Our Chinese instrument courses
Erhu is a very expressive instrument able to project melancholy tunes and joyful melodies. Let's feel its magic with our artist Chen Chunyuan!
The Chinese Bamboo Flute, also named Dizi, is a very popular Chinese Instrument. Let Tang Junqiao give you a course about Dizi!
Wu Yuxia, a musician from the Central Opera of China invites you to take her course of pipa.
Learning tools
Each lesson is divided into many short video sequences that are easy to assimilate. Each sequence touches on a specific topic so you can take the time to practice & re-watch if necessary before moving on to the next! 
A structured learning method
It's important to know what your level is and be able to easily find the content you're looking for. That's why our material is organized into detailed courses and curriculums. Find your level at any time using the progress chart! We'll also suggest content that may interest you based on your profile! 
A user-friendly platform
Our platform was developed specifically for learning music. The videos are automatically played in the right sequence and you can easily pick up where you left off last! You'll also have all the tools you need to learn an instrument right at your fingertips!
Motivating content
In order to make learning music enjoyable, the pieces you'll study were chosen not only for their educational value, but also to motivate you! Enjoy playing along to our many multi-track backing tracks!
Learn music theory on the go
The best way to learn music is by playing: Start playing right away & learn the theory as you go along. You will also find music theory lessons for your specific instrument, as well as more advanced courses that address theory and harmony! 
Quality lessons
Enjoy quality teaching at every level! Whether it be the selection of teachers, the video & media orchestration, sheet music, backing tracks or exercises … it's all been carefully studied to provide you with the best possible learning experience! 

Tips for choosing your equipment

Interactive exercises

A user-friendly metronome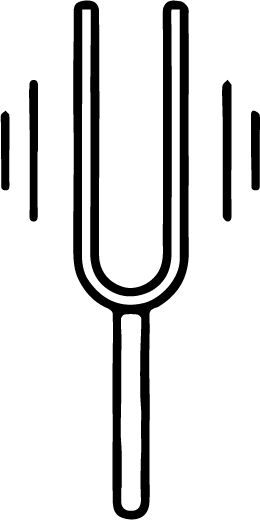 A guitar tuner

Lots of backing tracks

An interactive chord dictionary
Online lessons offer great flexibility & make it easy to learn or practice an instrument. They offer greater access to knowledge at a cheaper cost, but more importantly they remove the limits of time and place: you can choose the teacher you want & learn wherever and whenever you want!
Unbeatable price
Thanks to our cheap subscription prices we're able to democratize music learning. You'll enjoy unlimited access to all instruments, styles and teachers!
Our online classes can also be used to complete your physical classes.
Complement your physical music lessons
Physical lessons are often half an hour to an hour long, once a week. When you are not with the teacher, you are essentially learning your instrument alone. Our online lessons are at your disposal every day as often as you need!
Make your life easier
No more setting appointments, you can take music lessons whenever you are available.
No more trips to go to your lesson: you'll save on transportation costs!
And best of all, everything you'll need to learn music is all in one place!
Save time
With the stress of everyday life, it can be hard to make time to learn an instrument!
No more time wasted in transport or waiting for your turn, no more wasted time searching on YouTube or on hundreds of websites with ads…
Your Chinese Instrument Teachers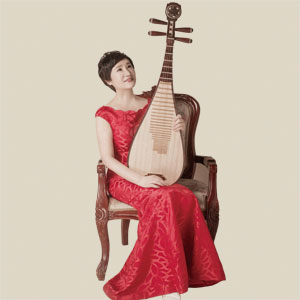 Chinese instrument / Pipa
Chinese instrument / Hulusi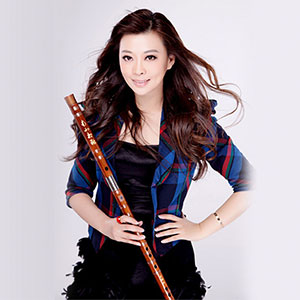 Our partners
The quality of our platform is recognized by professionals. Our teachers come from different schools, academies or music conservatories. Here are some of our official partners :