A famous bamboo flute soloist
Tang Junqiao is one of the most influential flute players and educators in China. She is a leading figure in Chinese music.
Tang Junqiao is soloist of the China Philharmonic Orchestra. She is also a soloist for Beijing Symphony Orchestra, Shanghai Symphony Orchestra, Guangzhou Symphony Orchestra, Hangzhou Philharmonic Orchestra. Formerly, she was the soloist of the Shanghai National Orchestra.
She graduated from Shanghai Conservatory of Music. In 2000, she performed on the soundtrack of  Crouching Tiger, Hidden Dragon. This movie had a great success you and its music won multiple awards. Therefore, she had the opportunity to play worldwide for several years and was invited to play for major world leaders during State Visits to China.
She also cooperated with the most prestigious Symphony Orchestras; the London Symphony Orchestra, the BBC Symphony Orchestra, the New York Philarmonic, the French National Symphony Orchestra… In 2013, she was invited to tour the United States and Mexico with the Beijing Symphony Orchestra.
Chinese Bamboo instructor at Shanghai Conservatory of Music
Tang Junqiao is a teacher of Shanghai Conservatory of Music and Master teacher of Bamboo Flute.
She is the President of Shanghai Music Association Bamboo Flute Professional Committee. She is also Vice President of China Bamboo Flute Association, and Vice President of Bamboo Music Society of Chinese Musicians Association.
Tang Junqiao was employed by many Music Academies. Shandong University, Shanghai Theatre Academy, Northwest University for Nationalities, for instance. Macao Changhong Chinese Orchestra, Weihai National Orchestra, Macao Youth Chinese Orchestra, Peking University Chinese Music Society also asked for her pedagogy.
Thanks to a worldwide cooperation between imusic-school and iartschool, Tang Junqiao is now your intructor at imusic-school. She will teach you how to play the bamboo flute!
Your
Chinese instrument

teacher
The Chinese Bamboo Flute, also named Dizi, is a very popular Chinese Instrument. Let Tang Junqiao give you a course about Dizi!
Your Chinese instrument professors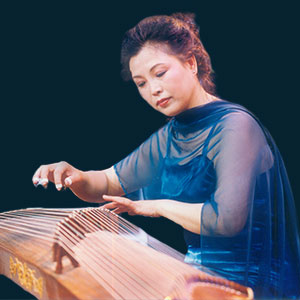 Chinese instrument / Guzheng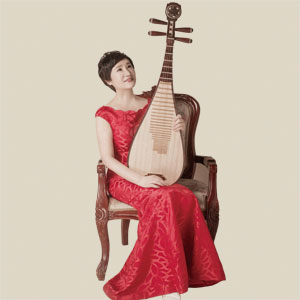 Chinese instrument / Pipa
Chinese instrument / Hulusi