Learn to play drums, with unlimited access
Learn to play drums at your own pace, with the best artists and teachers! From beginner lessons to advanced masterclasses, you'll find content that suits your needs!
Drum lessons for everyone!

Learning drums at imusic-school means getting access to lessons that are adapted to your style & level. Whether you're a beginner just picking up their drum sticks for the first time, or an expert who wants to perfect his/her playing, you'll find content that suits your needs.
Start learning drums
Practice makes perfect! Our beginner lessons will help you to learn drums without needing to know any theory beforehand.
Improve your drumming
Our lessons are full of videos, exercises, backing tracks, & tips from some of the greatest teachers & professionals.
Our drumming masterclasses
Take one of our advanced Masterclass & improve your style & technique.
Learning tools
Each lesson is divided into many short video sequences that are easy to assimilate. Each sequence touches on a specific topic so you can take the time to practice & re-watch if necessary before moving on to the next! 
A structured learning method
It's important to know what your level is and be able to easily find the content you're looking for. That's why our material is organized into detailed courses and curriculums. Find your level at any time using the progress chart! We'll also suggest content that may interest you based on your profile! 
A user-friendly platform
Our platform was developed specifically for learning music. The videos are automatically played in the right sequence and you can easily pick up where you left off last! You'll also have all the tools you need to learn an instrument right at your fingertips!
Motivating content
In order to make learning music enjoyable, the pieces you'll study were chosen not only for their educational value, but also to motivate you! Enjoy playing along to our many multi-track backing tracks!
Learn music theory on the go
The best way to learn music is by playing: Start playing right away & learn the theory as you go along. You will also find music theory lessons for your specific instrument, as well as more advanced courses that address theory and harmony! 
Quality lessons
Enjoy quality teaching at every level! Whether it be the selection of teachers, the video & media orchestration, sheet music, backing tracks or exercises … it's all been carefully studied to provide you with the best possible learning experience! 

Tips for choosing your equipment

Interactive exercises

A user-friendly metronome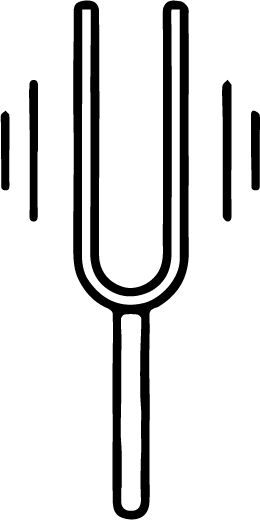 A guitar tuner

Lots of backing tracks

An interactive chord dictionary
Online lessons offer great flexibility & make it easy to learn or practice an instrument. They offer greater access to knowledge at a cheaper cost, but more importantly they remove the limits of time and place: you can choose the teacher you want & learn wherever and whenever you want!
Unbeatable price
Thanks to our cheap subscription prices we're able to democratize music learning. You'll enjoy unlimited access to all instruments, styles and teachers!
Our online classes can also be used to complete your physical classes.
Complement your physical music lessons
Physical lessons are often half an hour to an hour long, once a week. When you are not with the teacher, you are essentially learning your instrument alone. Our online lessons are at your disposal every day as often as you need!
Make your life easier
No more setting appointments, you can take music lessons whenever you are available.
No more trips to go to your lesson: you'll save on transportation costs!
And best of all, everything you'll need to learn music is all in one place!
Save time
With the stress of everyday life, it can be hard to make time to learn an instrument!
No more time wasted in transport or waiting for your turn, no more wasted time searching on YouTube or on hundreds of websites with ads…
Our partners
The quality of our platform is recognized by professionals. Our teachers come from different schools, academies or music conservatories. Here are some of our official partners :