A proven method used by over 130 000 students!
Explore all our guitar intermediate and advanced lessons and choose the one that suits you best!
With imusic-school, access all courses from 9,90$
imusic-school is above all a learning method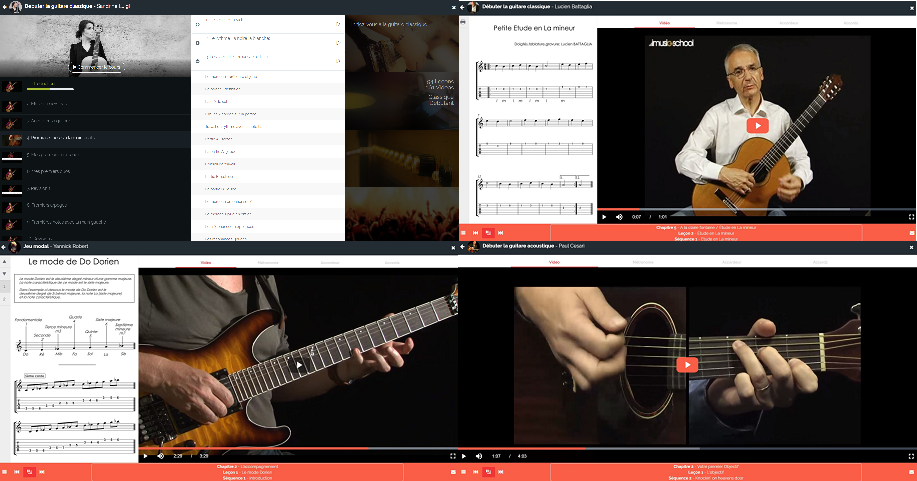 Learn at your own pace
imusic-school gives you the freedom to learn music at your own pace, whenever & wherever you want! Every lesson is made up of short video sequences to facilitate learning. Courses are made by artists, in partnership with our teaching team, and are designed to appeal to users. They are accompanied by interactive exercises for you to practice with. You can slow down the videos if you feel the need & re-watch them as many times as you need.
A teaching team at your service
Get help & advice from a competent teaching team at your service ready to answer all your questions. A question about a lesson? No problem. Just click on a button to send us a message or even a video or a recording you'd like an opinion on.
We're here for you, don't hesitate to ask us for help!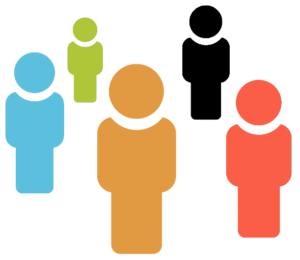 Practical tools for learning
In your learning space you'll find tools that are custom made by our team. You'll find a metronome, a guitar chord chart & guitar tuner.
In the app you'll also find hundreds of interactive playbacks to use for practicing your favorite pieces in your favorite styles.
Progressive levels
Because we don't all have the same level, imusic-school has set up a monitoring chart to allow you to follow your lessons with confidence.
You will find courses that will allow you to begin, improve and perfect your musical training.
Whatever your level, you'll find lessons that suit your tastes and goals. You'll be able to deepen your knowledge of a specific playing style or technique.
Why choose imusic-school?

Because imusic-school is:
303 lessons with over 44 662 videos
70 artists & teachers
10 instruments, voice, Electronic music
142 000 students from Beginners to Experts
Over 10 years existence
An unlimited subscription that gives you complete access to all our lessons
An active community
A constant evolution. The app is always being improved to make it easy for you to navigate
Pricing plans that suit your needs
Refer to our pricing table to see our different offers.
On average a private teacher costs 20$ for 30 minutes. With imusic-school you'll get unlimited lessons for up to 19,90$ per month!