Classical guitar concert performer
Sandrine Luigi is a French classical guitarist who discovered this beautiful instrument at the age of 8. After studying at the Conservatory of Bastia (France), she entered the Conservatory of Marseille and the University of Aix-en-Provence; where she obtained her first award in guitar and a degree in Musicology.
Passionate about the romantic guitar style and its repertoire, she commonly plays on period instruments in various international guitar festivals. Since her last collaboration with the polyphonic group Isulatine; Sandrine has composed and arranged works from the traditional Corsican guitar repertoire. In 2014 she created the duo Polycordes, and in 2016 the trio Polysons, with percussions and harpsichord.
Her solo album Polaris pays tribute to the Mediterranean guitar and the great classical guitarists.
Classical guitar instructor at the Bastia Conservatory
Sandrine actually teaches guitar at the Bastia Conservatory, Corsica (France). But since 2016, Sandrine has made available a progressive and interactive learning method at imusic-school.
Sandrine Luigi also leads Corde in Bastia, an intergenerational group of mandolinists and guitarists.
Your
Classical Acoustic guitar, Guitar

teacher
In this beginner classical guitar course, learn the fundamentals of guitar and play your first classical pieces!
Your Acoustic guitar / Guitar professors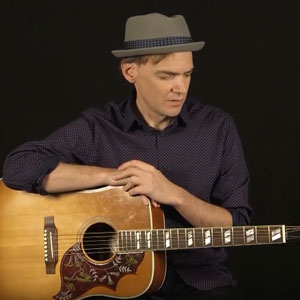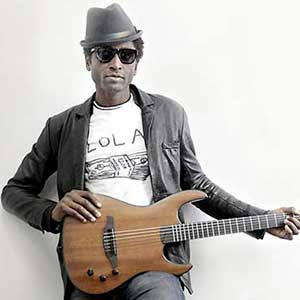 Guitar
BluFunk / Blues / Funk