Learn to play the harmonica, with unlimited access!
Learn to play the harmonica at your own pace, whatever your level at imusic-school! With progressive and complete courses, you have the insurance to progress! !
Harmonica lessons for all !
Learn to play the harmonica at your own pace, making you happy !
An harmonica course for those interested in learning the harmonica with one of the greatest Nashville musicians!
Adapted formats
Our videos are short format, to facilitate your progress and your navigation. Each of them addresses a specific pedagogical point. So you can take the time to assimilate each point at your own pace before moving on to the next ! 
An educational organization
Being able to situate oneself in one's progression and easily find content adapted to one's level and objectives is essential. That's why our content is organized into detailed courses and curricula. Locate your level at any time with the progress chart! We will also offer you content that may interest you according to your profile !
Optimized course space
Our platform was developed specifically for learning music. The videos are automatically linked and you can resume directly where you left off when you go back to school! You will also have all the useful tools to learn an instrument at hand! 
Motivating content
To make learning music a pleasure, the pieces studied are chosen for their educational contribution, but also to motivate you! Enjoy the multitrack backing tracks available to work and play the tracks as if you were there !
Music theory as you go
Music is learned through play first and foremost: you start playing directly, we teach you the theory as you go along. You will also find music theory courses adapted to your instrument, as well as more advanced courses that address theory and harmony ! 
Teaching Quality
Enjoy quality pedagogy at all levels! Preparatory work, selection of speakers, orchestration of video media, sheet music, backing tracks, exercises … Nothing is left to chance and represents the fruit of a long-term work to provide you with the best possible pedagogy ! 

Tips for choosing your equipment

Interactive exercises

An intuitive metronome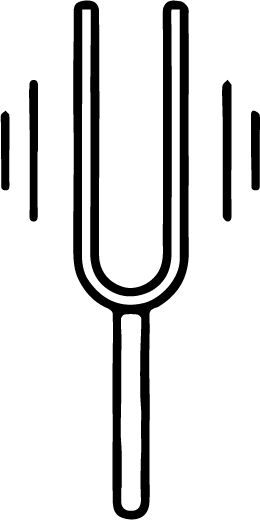 A guitar tuner

Many backing tracks

An interactive chord dictionary
The interest of online courses
Online courses offer great flexibility to make learning and playing the guitar easy. They facilitate access to knowledge, by their price, but especially by breaking the boundaries of time and space: the teacher you want, where and when you want!
An unbeatable cost
With voluntarily low subscriptions, we democratize the learning of music. For a dozen euros a month, you enjoy unlimited access to all our instruments, styles and teachers!
Our classes can be used to support your physical classes.
Complete your courses
Physical classes are half an hour, or one hour, once a week, not counting the unexpected and school holidays .. In short, you are essentially alone to work the instrument.
The online courses are with you every day, as much as you need.
Make your life easier
No more appointments, you take your classes when you are available,
No more trips to take your class: save on transportation costs,
Above all: everything you need to learn, is on one platform!
Win time
Among all the stress and constraints of everyday life, you have to free yourself of time! No more lost time in transport or waiting for your turn, no more lost time searching on Youtube or hundreds of different sites, more advertisements to watch …
Our harmonica partners
The quality of the imusic-school project is recognized by professionals. Our speakers come from different schools or training centers: conservatories, ATLA school. Without any exclusivity therefore, we are official partners of :