Learn the violin, with unlimited access
Learn how to play the violin at your own pace with the best artists and teachers! Our violin lessons are specially designed for all levels of musicians. From beginner lessons to advanced masterclasses, you'll find lessons that suit your needs!
DISCOVER OUR VIOLIN LESSONS
Learning violin at imusic-school means taking lessons that are adapted to your goals. Whether you're a beginner who has never picked up this instrument before or an expert looking to improve your skills, you'll find content suited to your level.
Improve your knowledge about violin chords in this intermediate course given by Lenny Solomon, and start to improvise with your instrument!
Learn all the chords to play blues and jazz on the violin! Take this intermediate course with Lenny Solomon, a jazz violinist specialist!
In his violin masterclass, Michael Saim makes you study in detail, several classical pieces composed by Bach, Brahms and Mendelssohn.
Learning tools
Each lesson is divided into many short video sequences that are easy to assimilate. Each sequence touches on a specific topic so you can take the time to practice & re-watch if necessary before moving on to the next! 
A structured learning method
It's important to know what your level is and be able to easily find the content you're looking for. That's why our material is organized into detailed courses and curriculums. Find your level at any time using the progress chart! We'll also suggest content that may interest you based on your profile! 
A user-friendly platform
Our platform was developed specifically for learning music. The videos are automatically played in the right sequence and you can easily pick up where you left off last! You'll also have all the tools you need to learn an instrument right at your fingertips!
Motivating content
In order to make learning music enjoyable, the pieces you'll study were chosen not only for their educational value, but also to motivate you! Enjoy playing along to our many multi-track backing tracks!
Learn music theory on the go
The best way to learn music is by playing: Start playing right away & learn the theory as you go along. You will also find music theory lessons for your specific instrument, as well as more advanced courses that address theory and harmony! 
Quality lessons
Enjoy quality teaching at every level! Whether it be the selection of teachers, the video & media orchestration, sheet music, backing tracks or exercises … it's all been carefully studied to provide you with the best possible learning experience! 

Tips for choosing your equipment

Interactive exercises

A user-friendly metronome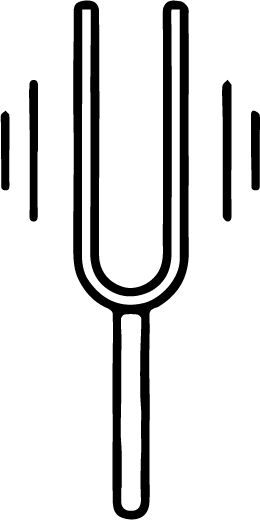 A guitar tuner

Lots of backing tracks

An interactive chord dictionary
OUR PARTNERS
The quality of our platform is recognized by professionals. Our teachers come from different schools, academies or music conservatories. Here are some of our official partners :