A Canadian jazz guitarist
Bill Bridges was born in Alberta, Canada. He took up jazz, attending masterclasses and studying arranging and composition.
He works with Howard Cable, Guido Basso, Hagood Hardy, Peter Desotto, Red Norvo, Art Van Damme, Phil Nimmons, Peter Appleyard, Lenny Solomon and more. Bill was also the guitarist of the band Bowfire. He has worked on both jazz and classical music projects.
Bill now continues to perform, arrange and compose.
Music Theory applied to Jazz guitar
At imusic-school, Bill proposes you to study music theory applied to jazz guitar.
He will make you study chords and scales so you can learn how to easily improvise on jazz music. Let's take this course with Bill!
Your
Blues / Jazz Guitar, Music Theory

teacher
Take intermediate lessons to discover guitar music theory applied to jazz.
Your Guitar / Music Theory professors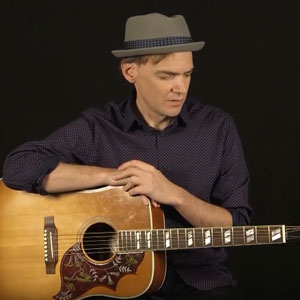 Guitar / Music Theory
Jazz