A wide network of music partners
imusic-school has become a recognized player in online music education, supported by notable partners & professional musicians.
Our project brings together the best educators from all over the world. It is this shared philosophy that has made Music Academy International a renowned organisation & that brings our two projects together.
M.A.I. (Music Academy International)
Created under the name CMCN in 1989, MAI was the first music school in France dedicated to contemporary music. It has formed a whole generation of professional musicians who now play on stages & also make up their teaching team. A visionary project like imusic-school, M.A.I. continues to anticipate the needs of the music industry to train its students in music professions.
Historical partners
The imusic-school project wouldn't be where it is today without the trust & friendship of our oldest partners. These professionals in the music industry were the first to recognize the value of our project and associate their image with ours.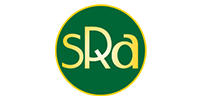 Schools and Training Centers
imusic-school is no longer just an online platform for learning music. It is a real complementary and necessary tool that accompanies physical music lessons, whether they be amateur or professional.
L'INM
The INM trains Music Hall professionals. To complement their students' voice training, the INM relies on our online courses by Jasmine Roy.
Those who use music to help others
We support musical projects that help children and people in need. If you too are helping others via music, contact us.