A wide network of music partners
imusic-school has become a recognized player in online music education, supported by notable partners & professional musicians.
Our project brings together the best educators from all over the world. It is this shared philosophy that has made Music Academy International a renowned organisation & that brings our two projects together.
M.A.I. (Music Academy International)
Created under the name CMCN in 1989, MAI was the first music school in France dedicated to contemporary music. It has formed a whole generation of professional musicians who now play on stages & also make up their teaching team. A visionary project like imusic-school, M.A.I. continues to anticipate the needs of the music industry to train its students in music professions.
Historical partners
The imusic-school project wouldn't be where it is today without the trust & friendship of our oldest partners. These professionals in the music industry were the first to recognize the value of our project and associate their image with ours.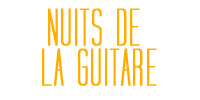 Nuits de la guitare
Patrimonio – Concerts, internships and masterclasses.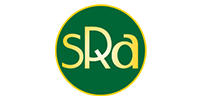 Duc des Lombards – Paris
Jazz Club, high quality programming.
Schools and Training Centers
imusic-school is no longer just an online platform for learning music. It is a real complementary and necessary tool that accompanies physical music lessons, whether they be amateur or professional.
L'INM
The INM trains Music Hall professionals. To complement their students' voice training, the INM relies on our online courses by Jasmine Roy.
Educational content production Nickel Films
The company that co-produced a series with Arte. The series, called Pianotine, introduces children to music & music theory. We developed our children's section of imusic-school in partnership with Nikel Films.
iartschool
The iartschool website develops online music education in Chinese.
imusic-school and iartschool share their content with each other and have developed a rich educational offer at the international level.
Music Academy International
Training & learning center, place of creation and production.
Musical projects & careers
MIDEM
The international B2B music market
Sony Music Talent Factory
Sony Music Talent Factory accompanies upcoming artists, & helps construct musical projects.
TuneCore
Sell your music on iTunes, Deezer, Spotify
Keep 100% of your rights & 100% of your royalties
Buy musical instruments online
Discover our partner Bax Music !  You will find on their website all the instruments and accessories you need, at a competitive price. Founded in 2003, this Dutch company, initially specialized in sound and lighting systems and DJ equipment, chose to extend its offering to include all musical instruments. Via its online store, the firm has made a name for itself in Europe and has now websites in several countries such as the Netherlands, France, Spain, Belgium and of course United Kingdom. Its very competitive prices and favourable delivery terms (free shipping on orders over £50) make it a key player in the world of music. Find out about their offers by clicking on the attached link.
Jazz in Vienna
The biggest jazz festival in France, that takes place every year from late June to mid-July and since 1981 has been hosting the biggest names in jazz.
Festivals, Fairs and Masterclasses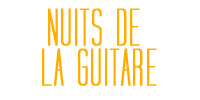 Nuits de la guitare
Patrimonio – Concerts, internships and masterclasses.
Festival Guitare Issoudun
Concerts, workshops, guitar masterclasses, violin fairs.
Festival Guitares au Beffroi
Festival de la guitare
Nice – Guitar concerts and masterclasses.
French projects for music
Qwant Music
This search engine knows music!
Music Crab
The app that helps you learn to read notes in the 7 keys, in the form of a game.
Drumistic
Drumistic is a start-up specializing in the design, manufacture and marketing of innovative technological solutions for drummers of all levels.
Those who use music to help others
We support musical projects that help children and people in need. If you too are helping others via music, contact us.
Play Me, I'm Yours
Pianos in the city. Festival combining music and street art in various world cities. We support the Paris event, which offers pianos every year to hospitals.
1 Max de Bruit – RockFest
Nice – Tribute Rock Festival. The Festival where the best rock musicians are volunteers, for the financing of charitable projects.
Business France
Who selected our project to represent France at the France-China Summit in Beijing in 2015. Who accompanied us in our development in Spanish by inviting us to the Digital Sisters of Barcelona in 2016, & on a prospecting mission to Mexico in 2017.
Agence de Développement Economique de la Corse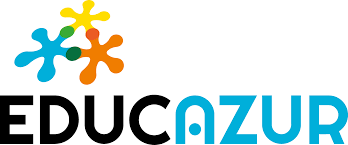 EducAzur
imusic-school has joined the first French group dedicated to ED-Techs and e-education. EducAzur brings together many actors in research and education, including INRIA, Qwant, gayatech, Atos, ERCIM, the Canopé network, the University Nice Sophia-Antipolis, etc …
CEEINCA and Métropole Nice Côte d'Azur
Our Nice teams are hosted at the Nice Côte d'Azur European Business and Innovation Center
APICAP
The investment company supports imusic-school's development.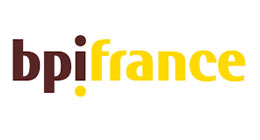 bpifrance
The Public Investment Bank financially supports imusic-school in its innovative projects and international development