THE FIRST ONLINE MUSIC SCHOOL
Enjoy a method that has proven successful for more than 130 000 students !
Learn music with exceptional teachers
Learn music on imusic-school is to benefit from the experience of 60 teachers and renowned artists who have chosen our school to share their knowledge. Find various pedagogies to best fit your profile!
You can follow classical teachings with conservatory teachers, approach your instrument in a more playful way with courses that combine fun and learning or take advantage of specialists from their respective fields to tackle in depth more specific points or certain styles. of music !
In partnership with schools and training centers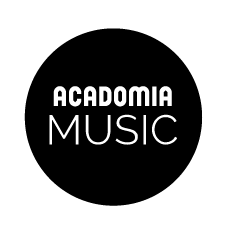 Learn a large variety of instruments
Excellent site! With learnings of all levels from beginner to expert with several types of instruments. I love this way of being able to learn at your own pace with precise explanations and incredible teachers
Essential to progress. I can not afford to pay for lessons with a teacher, and in addition, the speakers offer a high-quality education that I have not found anywhere else.
Bravo!
The courses are varied and interesting. I progress at my pace on a simple and ergonomic site. The teachers are excellent and give us a taste for learning an instrument. I recommand it!
« It is with passion that I participated for several years in the imusic-school adventure, the most relevant, exhaustive and effective of all online music schools, able to offer a detailed program and a solid progression, with a team of Intervening musicians with both a rich concertist background AND a solid experience in the transmission of their knowledge. A real joy ! »
Yannick Robert – Directeur pédagogique des écoles Ibanez
The widest choice of educational content
A clear organization according to your level
From beginners to experts, easily find the courses you are interested in! The level required to tackle a course will always be highlighted so that you can find your way easily. You can check the cycle chart at any time to find out where you are!
In correspondence with traditional academic backgrounds
Our courses are classified according to the academic cycles and levels of music conservatoires :
Cycle 1 – Beginner course
3 levels with 1 to 2 years of practice each
Cycle 2 – Intermediate course
3 levels with 1 to 2 years of practice each
Cycle 3 – Advanced course
This allows you to follow your progress, compared to the physical curriculum, and allows you to justify your level if you want to enter the music conservatory.
Learning tools
Our video sequences are short & structured to facilitate your progress. Each one touches on a specific topic so you can take the time to assimilate each topic at your own pace before moving on to the next! 
Structured learning method
Being able to situate oneself in one's progression and easily find content adapted to one's level and objectives is essential. That's why our content is organized into detailed courses and curriculums. Locate your level at any time with the progress chart! We will also offer you content that may interest you according to your profile! 
A user-friendly platform
Our platform was developed specifically for learning music. The videos are automatically linked in order and you can easily resume directly where you left off last! You will also have all the tools you need to learn an instrument at your fingertips!
Motivating content
To make learning music a pleasure, the pieces studied are chosen for their educational value, but also to motivate you! Enjoy the multitrack backing tracks available to work and play the tracks as if you were there!
Music theory on the go
Music is learned through play first and foremost: start playing right away & learn the theory as you go along. You will also find music theory courses adapted to your instrument, as well as more advanced courses that address theory and harmony! 
Quality lessons
Enjoy quality pedagogy at every level! Whether it be preparatory work, teacher selection, video & media orchestration, sheet music, backing tracks, exercises … Nothing is left to chance! It's all the result of a long-term project of providing you with the best possible learning experience! 
Online courses offer great flexibility & make it easy to learn or practice playing an instrument. They offer greater access to knowledge, a cheaper cost, but most importantly they remove the limits of time and space: you can choose the teacher you want & learn wherever and whenever you want!
An unbeatable price
With voluntarily cheap subscriptions, we democratize learning of music. For a dozen euros a month, you'll enjoy unlimited access to all our instruments, styles and teachers!
Our online classes can be used to accompany your physical classes.
Complete your physical music lessons
Physical lessons are often half an hour or an hour long, once a week. When you aren't with the teacher, you are essentially learning your instrument alone
Your online courses accompany you every day as often as you need!
Make your life easier
No more appointments, you can take your classes whenever you are available,
No more trips to take your class: save on transportation costs,
And best of all, everything you need to learn music, is on one platform!
Save time
With all the stress of everyday life, it's hard to make time!
No more time wasted in transport or waiting for your turn, no more time wasted searching on YouTube or hundreds of different sites with ads…
A team of more than 50 people worldwide
France, Mexico, China, United States .. Our teams are building a cultural project of global ambition! Professionals or music lovers, from conservatories, self-taught courses, municipal or private schools, their experiences feed an open project!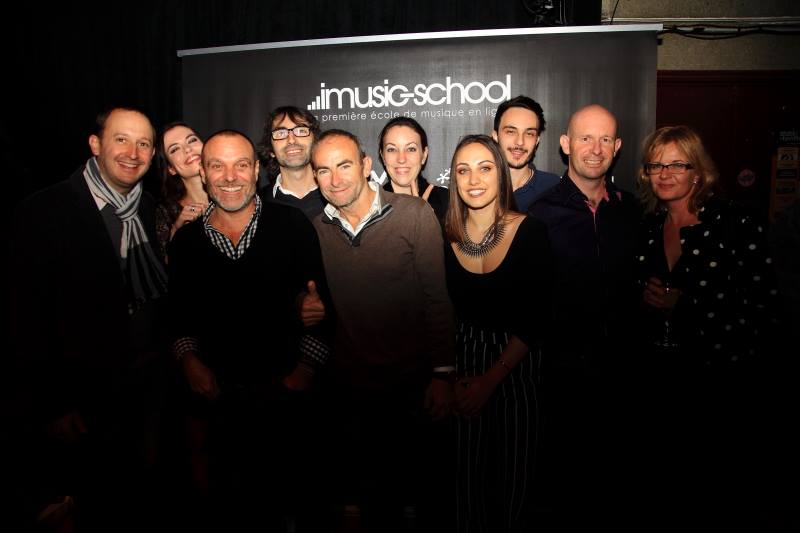 You are already 100,000 to follow us on Facebook, to share our values for the practice of music.
Partners committed to our project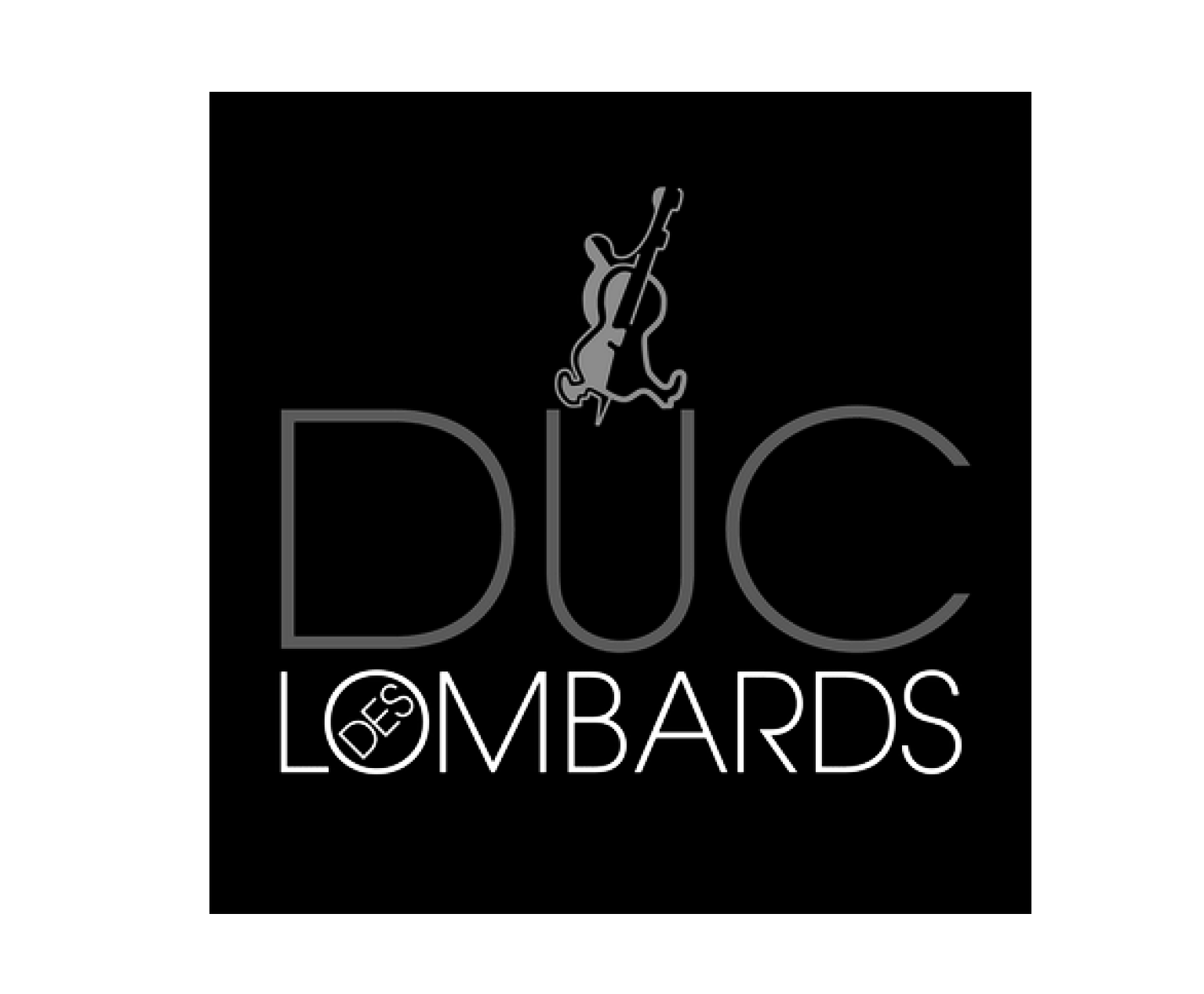 A necessary educational tool
Imusic-school aims to democratize access to all musical practices, amateur or professional. We offer an effective tool for teachers and students for more interactive and effective physical training. We help to preserve pedagogical knowledge, to give its access to everyone. Imusic-school was built on a fair system that allows to pay monthly dozens of musicians, hundreds of rights holders. It simplifies and makes your learning more efficient by bringing all you need together in one platform.
This project opposes the free everything, to respect the art and the artists. It is not the project of a team, but of all the artists and speakers who have their contribution to make. Our offer should not stop at the guitar, at the piano. It will take years to develop everything we want, but we are advancing every day, and we already built a recognized offer among the richest in the world.
Roland Pepe, Founder of imusic-school
Frequently Asked Questions
An international cultural project
Our ambition is to bring this project to a global level. The few quality projects in the world are expensive, offer only one instrument, and / or are exclusively in English. We must offer our services, ultimately, in all languages, at affordable rates and adapted to each. We started with Chinese in 2016 and Spanish in 2018, we will not forget the rest of the world. This deployment will provide everyone with access to other cultures: discover instruments, techniques, rhythms and harmonies on the other side of the world. To preserve and share, to enrich the music through the fusion of musical styles and approaches.
François Kreutz – President of imusic-school